Journey to Net Zero of 3Tech
The world's largest and most influential Mobile World Congress (MWC) is held in Barcelona from February 27th to March 2nd, 2023.The exhibition gathers the world's famous telecom operators, equipment manufacturers, technology manufacturers, etc., focusing on five key themes: "5G Acceleration", "Digital Everything", "OpenNet", "Reality+" and "Fintech", we share innovative technologies and discuss future trends in technology.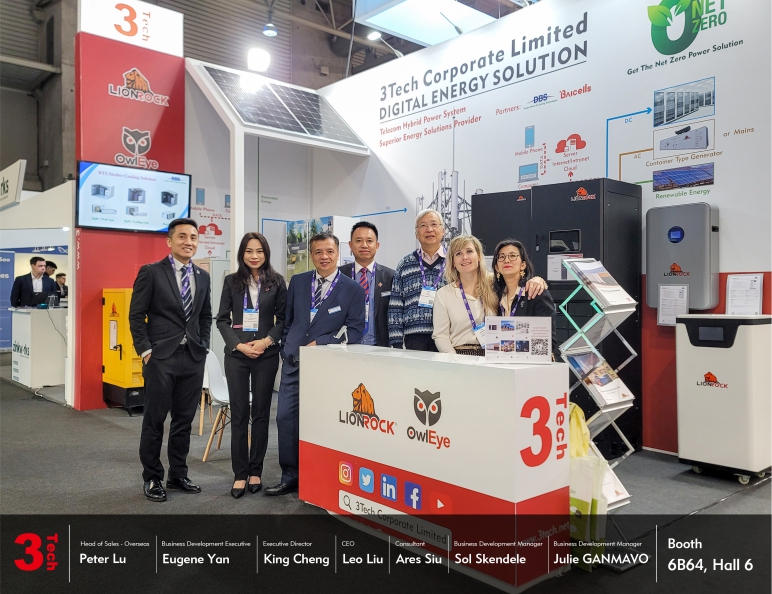 Under the theme of "Journey to Net Zero", 3Tech's multi-lingual team presented a series of renewable energy telecommunications and energy products at booth 6B64 MWC2023. By connecting with renewable energy sources such as solar, hydro and wind, A fully digital remote control system (OwlEye Smart Control and Monitoring System ) is adopted,which to show customers how to accelerate decarbonization to support zero carbon goals.

For example, 10-15KWp solar panels can generate 60kWh of clean energy per day, and our LionRock hybrid energy system can generate 21,900 kWh of electricity per year, reducing 17,520kg of carbon dioxide emissions off site per year, which can saving customers $10,000 per year.
During the exhibition, it's very cold in Barcelona,but the enthusiasm of 3Tech exhibition area continued to flare up. Our renewable energy, telecom and energy product solutions attracted many customers, please take a look.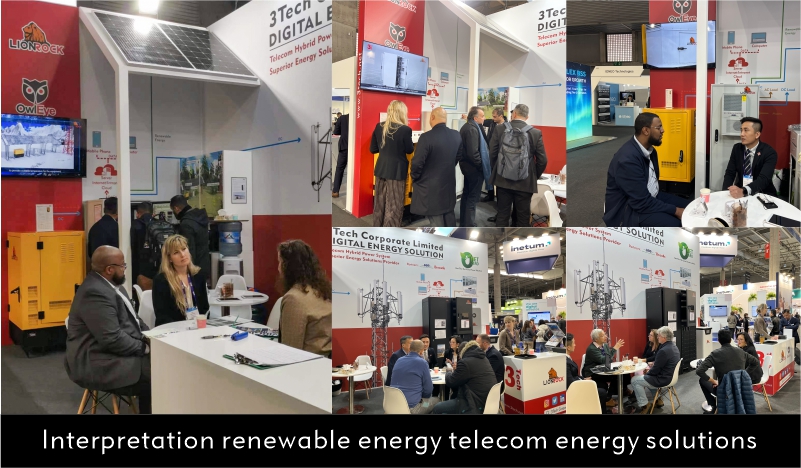 It is the responsibility of every enterprise to realize the harmonious symbiosis between man and nature. In addition to the development of digital intelligence, 3Tech will use innovative digital energy solutions to practice low carbonization, reduce costs and energy consumption for customers, and expand their profit space, which is also the future of 3Tech.