LionRock Containerized Generator Set for ZTE in Heyuan, China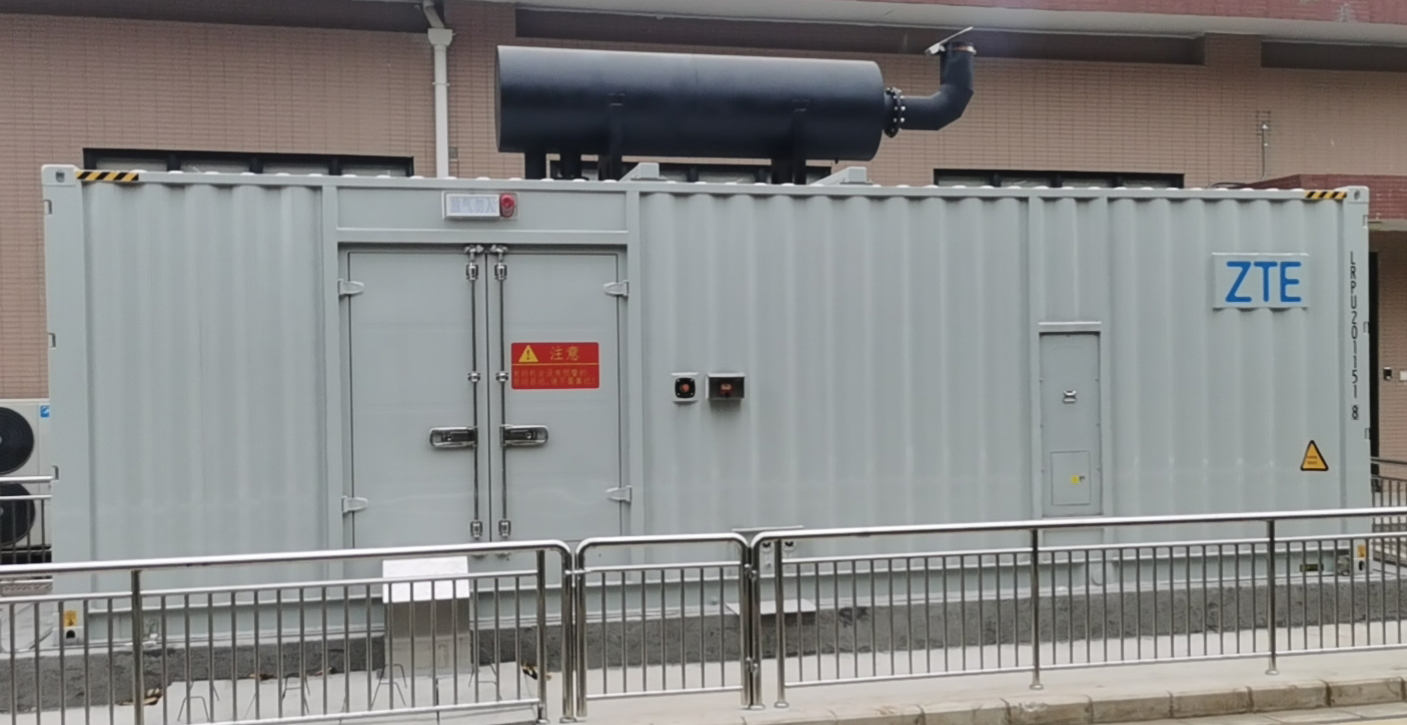 3Tech delivered a LionRock LRP1100 outdoor silent containerized diesel generator to HeYuan in Guangdong.This turnkey project including comprehensive system design, installation and commissioned on site.
ZTE Corporation, our constant customer added another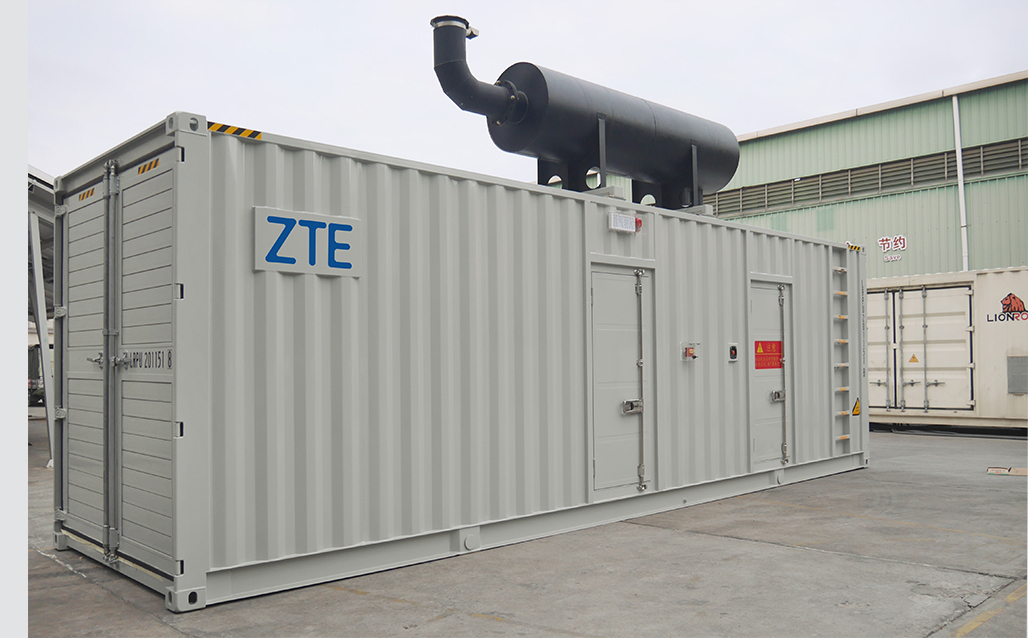 milestone in domestic market expansion. The generator is standby to the central control room and data centre of a manufacturing facility of ZTE.
The outdoor silent container type diesel generator set is rated 1000kVA/800kW prime with 10% ovverload at 380V. The generator set is powered by Perkins 4008TAG2A diesel engine coupled with Leroy-Somer alternator in a semi-CSC standard container style enclosure.
The LionRock standard design was ISO40HC container but was reduced the length to suit the space limit on site which end up a 9m long (30ft) construction.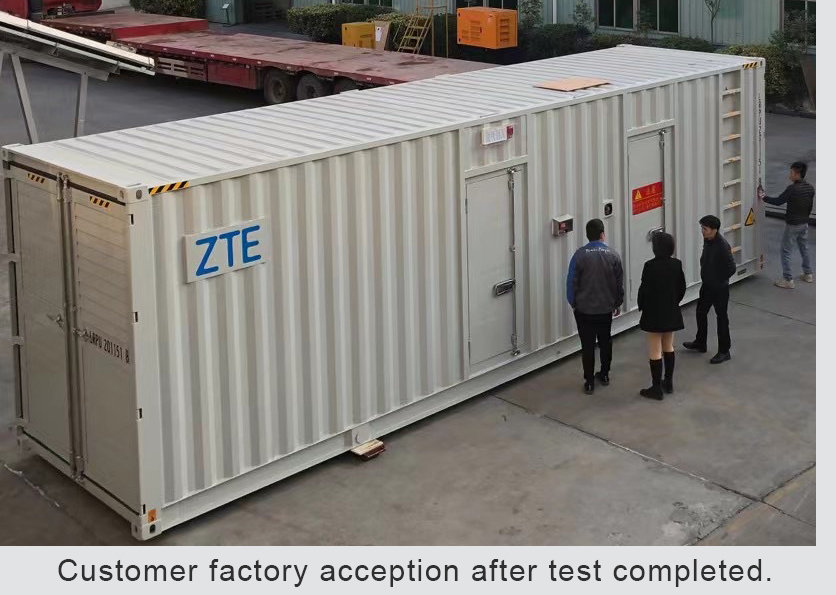 The generator inside the enclosure is a self-contained fully automatic system including fully bunded base fuel tank with sensors to detect any leakage.
The 30-feet container is fully acoustically treated with intake and discharge noise attenuators and fully lined with flame-retardant insulation material to achieve noise level of 75dBA at 4m.
An automatic fire-fighting system (FM200) was installed inside the container to protect the equipment if there is a fire.
The complete system has been fully tested in the factory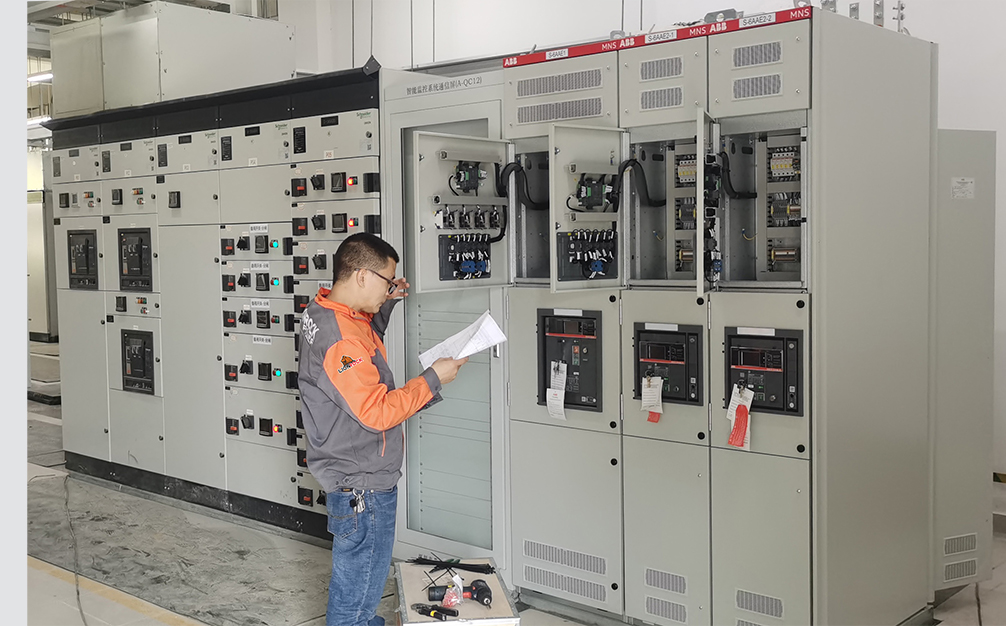 and with customer witnessed and approval.
In order to ensure the generator system is compatible with the facility electrical and monitoring system, coordination with different trades during design stage and commissioning on site were necessary.
3Tech competent Engineers complete site dummy load test and all functional test as well as remote monitoring interface on site.
Despite all the challenges, the system has been thoroughly tested in different operation scenarios to demonstrate the system meeting all the requirements and handover to customer on time.