3Tech Contributes in an Environmental Friendly Renewable Energy Project in Longyan, China
With the increasing popularity of electric car to reduce the greenhouse gas emission on the road, charging facilities is catching up with mains power which is still mainly powered by fossil fuel.
3Tech recently delivered a more environmental friendly charging solution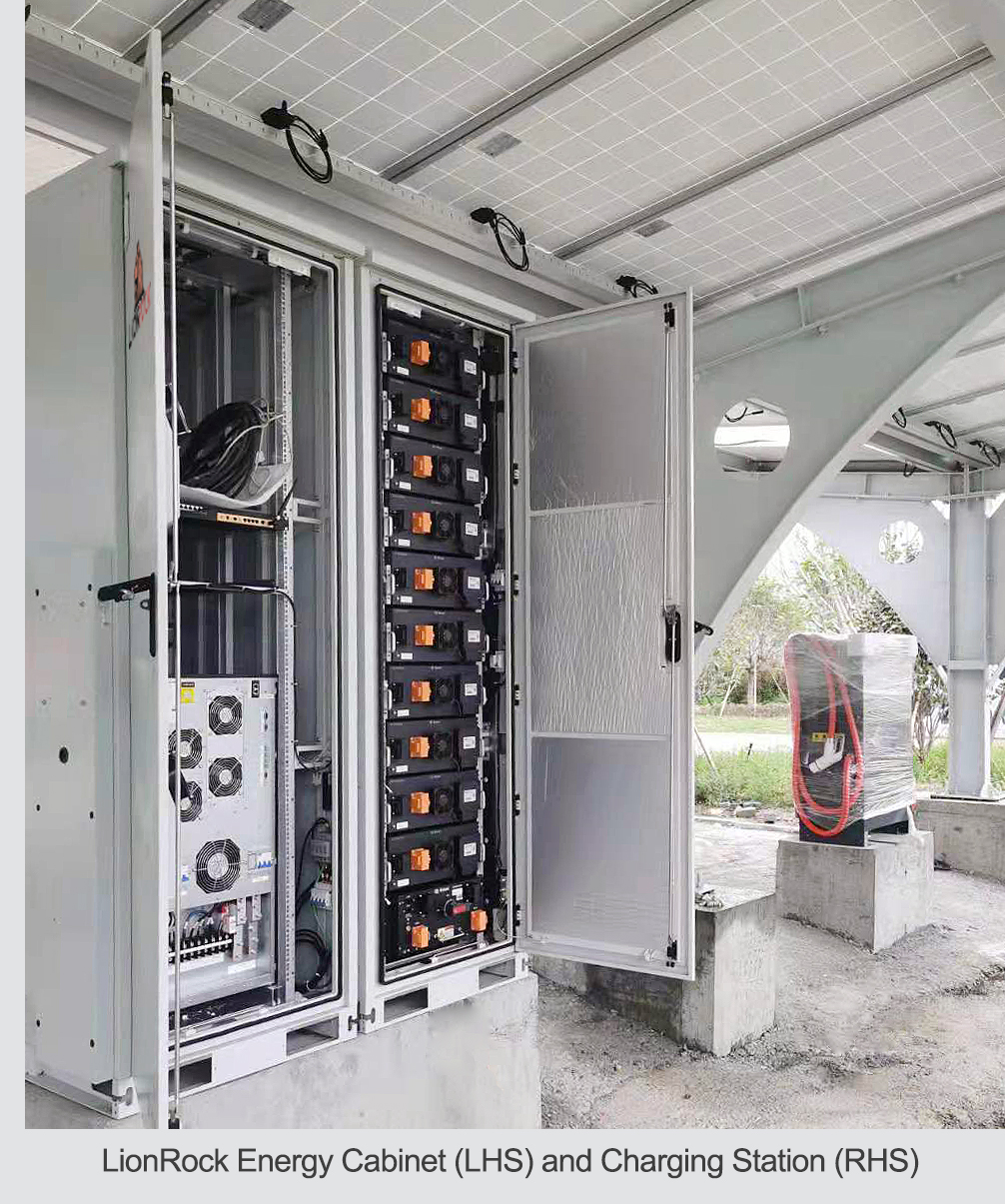 for electric cars which is a step ahead of the typical mains powered solutions.
By adopting the expertise in renewable and hybrid energy solution already delivered worldwide for telecom industry, 3Tech delivered a solar panel integrated carport with electric car charging stations in Longyan Future City Digital Economy Industrial Park.
Together with GDT (Beijing Guodiantong Network Technology Co., Ltd.), 3Tech had integrated the LionRock hybrid power solution with the charging piles for the first time.
The Solar System consists of 120 Mono-crystalline solar panels each rated 380W to form the carport apron which help to isolate the cars from the sunlight heating. The solar energy can be stored in a 76.8kWh LiFe battery system or used for charging the cars.
All the solar generated energy will be managed by the LionRock EC6011 energy cabinet rated at 30kW. The LionRock hybrid power system is responsible to direct the energy to the charger piles through an inverter to ensure the maximum efficiency to be achieved. Mains power is actually used as a back up power here.
The complete hybrid solution will be connected to 3Tech's own OwlEye remote monitoring system. OwlEye intelligent monitoring platform provides real-time data, alarm notifications remote control and data analysis. Report can be generated to future fine tune the system.