Tonghu Data Centre at Huizhou
3Tech supplied 13 (12+1) 2200kW 11kV standby generator systems for the Huizhou Tonghu Data Centre Phase 1. Phase 1 will be completed in 2021 and Phase 2 in 2022. Once completed, the data centre area is over 45,000 square metre. This data centre is designed according to the highest Class A requirements of China Data Centre GB standard.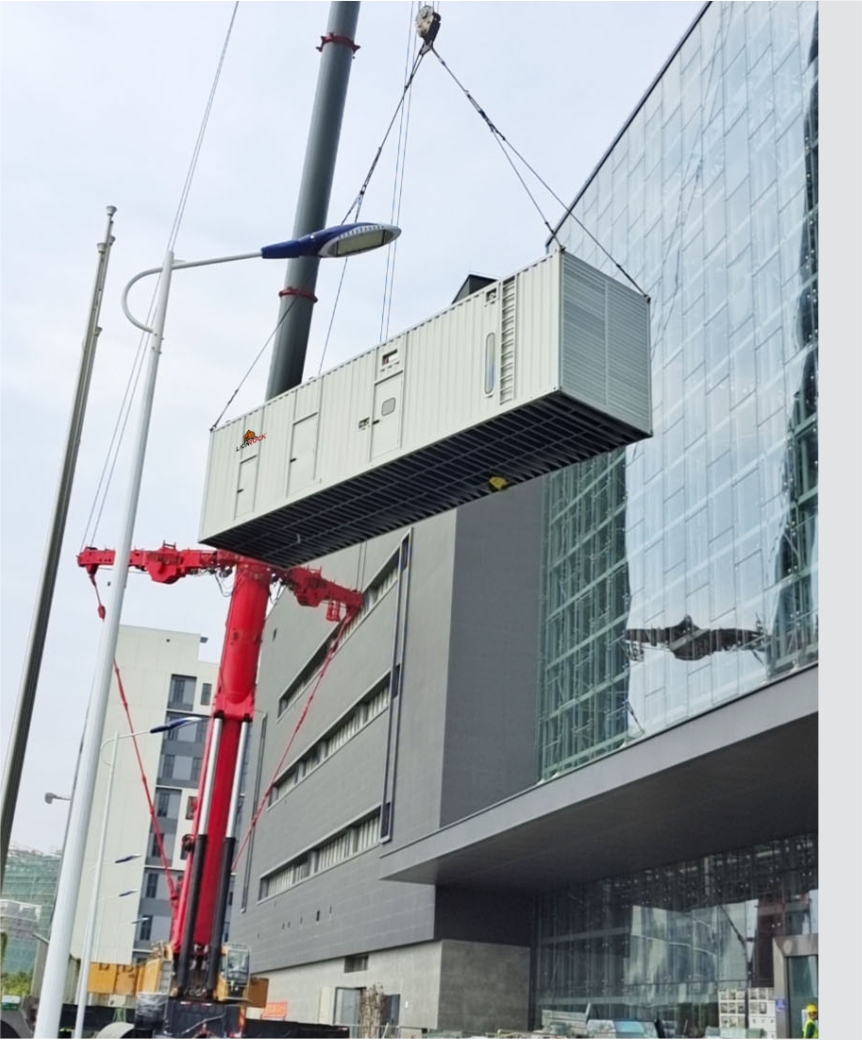 The execution of this project imposed several challenges. This project was under a tight schedule. 3Tech received confirmation in August to start manufacturing generator sets and to deliver all the generators in October with weatherproof enclosures. Each enclosure is 14m long, 3.2m wide and 3.6m high with exhaust silencer to be put on roof.
To meet the tight schedule, the fuel system installation work was started on site at the same time. The raining season during the period posted another challenge for the site work.
Delivery of the 13 units each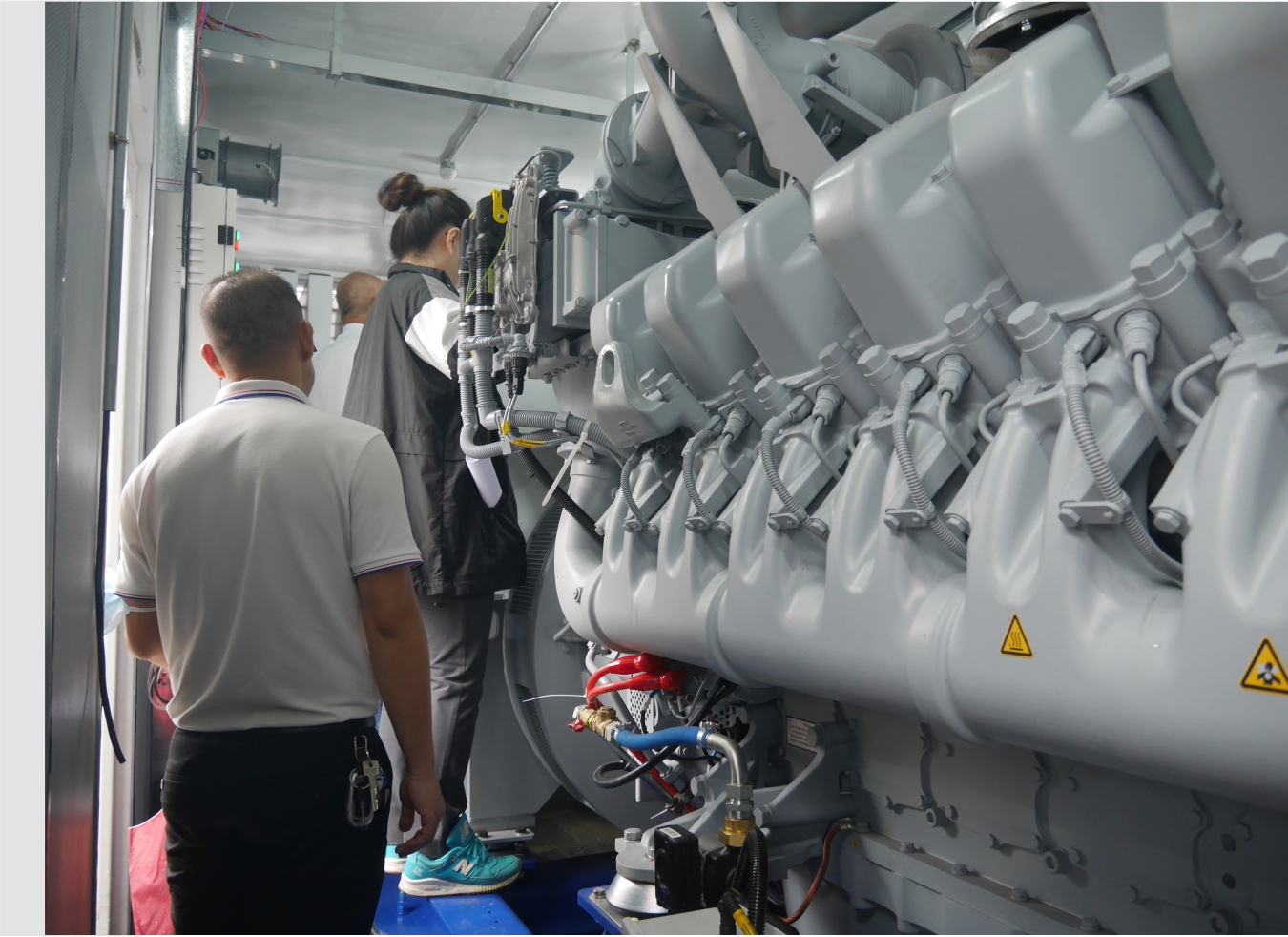 35 tons enclosed generator sets to roof over 32m from ground was another challenge. After assessment, 3Tech proposed to use 500 tons mobile crane. Just setting up the crane is a half day work before the first lifting. Position each generator set onto a prefabricated steel structural frame had to be very precise and took hours to complete delivery of one generator in enclosure. Three separate lifts were arranged in order to deliver all the 13 generator sets.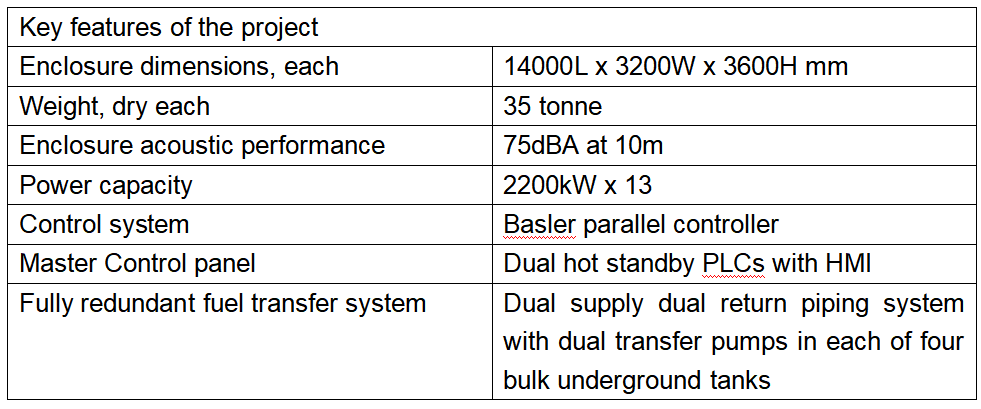 Apart from full capacity test in generator factory and additional 100% full load test off site inside enclosure, full scale site integral system test was commenced in November and progressing well to handover the system before end of 2021.