See you in MWC 2023
As Covid now considered as like cold and flu, the world is slowly opening again to all sort of events that were stopped or highly restricted since 2020.
Warm up for MWC 2023
Before MWC, we attended another important telecom industrial meeting, i.e. "The Global Energy and Climate Change Symposium" organized by Telefonica. 3Tech sponsors the annual event since 2018 because 3Tech shares the same belief on energy efficiency usage and climate change. Being Telefonica energy product approved supplier, 3Tech telecom energy products are serving Telefonica entities worldwide in particular Latin America.
This year, the event took place in Valencia of Spain from 22 to 25 November. Our Executive director, King Cheng, was accompanied by our Latin America Regional Manager Sol Skendele as well as our Europe Regional Manager Julie Ganmovo to present 3Tech's latest Renewable telecom energy products to the Telefonica team. This is an excellent warm up for the team before the 2023 MWC.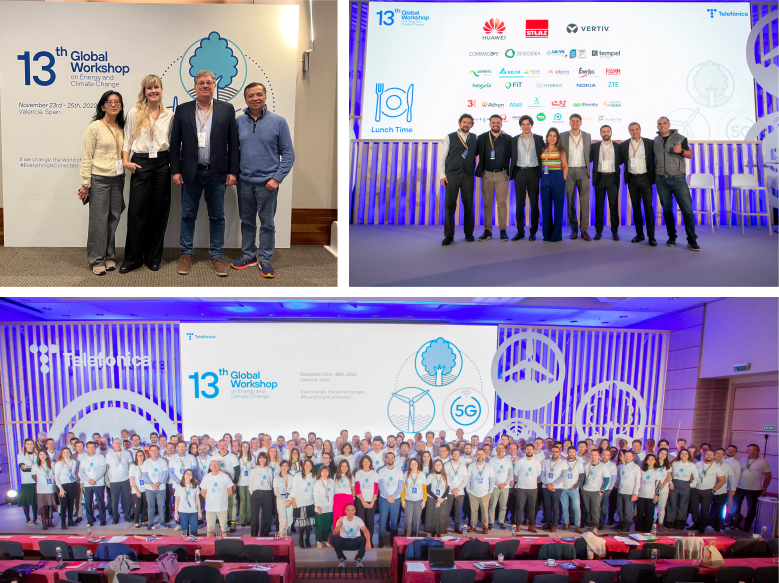 MWC is the most renowned annual event of the telecom industry. The organizer GSMA brings together industry, governments, ministers, policymakers, operators and industry leaders to this exhibition.
3Tech never stops supporting MWC after cancellation in 2020 and delayed in 2021. Although MWC was back in 2022, the scale was nowhere close to what it used to be though 3Tech participated in all of them. MWC 2023 is definitely the most important Mobile telecom event that will attract many people all over the world. 3Tech is proud to join the event with a full team and exhibits.
You can find 3Tech's booth at 6B64 in Hall 6. In addition to the LionRock innovative DC generator, a new series of telecom energy products with renewable energy option will be presented. The capacity starts from individual mobile tower station to regional telecom and data centre hubs. Our OwlEye remote monitoring system allow full control of 3Tech energy product within your finger tips. Our multi-lingual team will be happy to explain the benefit of our products in your application.
See you in MWC 2023 in Barcelona.