LionRock- Smart Micro Unit Data Centre
With increased data communication demand through broadband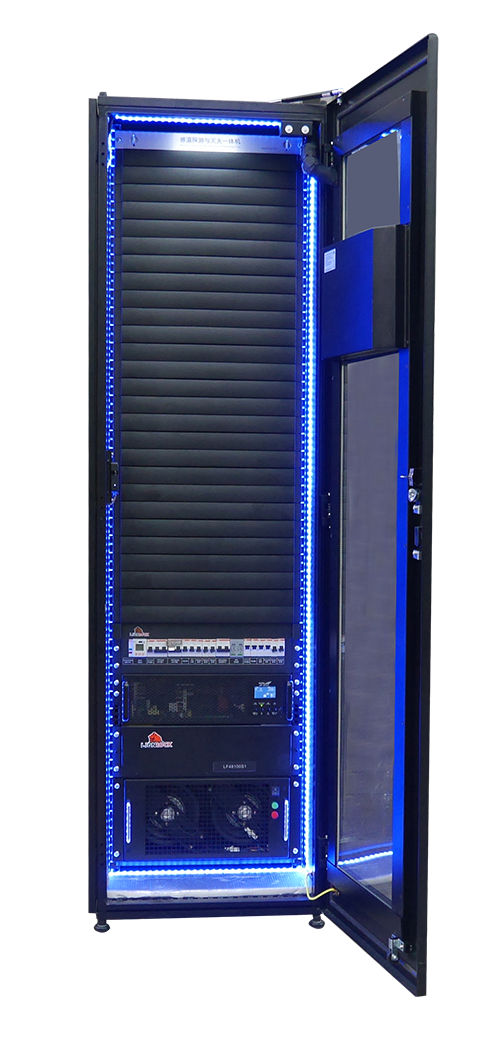 and 5G mobile networks, edge computing is necessary to improve the speed of service and customers' satisfaction. 3Tech introduced the one stop solution to edge computing, a Smart Micro Unit (SMU) data centre. SMU is a highly integrated server rack with UPS, power distribution board, air conditioning system, fire-fighting equipment and monitoring system.
3Tech's solution offers a real plug-n-play solution to IT people. All they need to do is to mount, plug and connect servers, routers and storage in the standard 19" rack. Al infrastructures are in place. This substantially reduce the installation time on site.
Product Features:
Ø Rapid Deployment
Ø Fully plug-n-play
Ø High Energy Efficient with reduced carbon footprint
Ø Secure and Reliable
Ø Intelligent operation and maintenance

Other Application Areas:
Ø Any server required in electricity substation, railway station, financial outlets, government office, school health center, facility security, small and medium enterprises, retail store and any business outlets.
Ø Any indoor machine rooms
SMU is also featured with our OwlEye Smart Control Monitoring System for smart management:
Ø Monitors the power distribution, UPS, battery, air conditioning, temperature and humidity, water leakage, door status, smoke sensor etc. in real time to ensure that IT equipment operates in a secure and suitable environment.
Ø Real time display of system operating parameters in a local 10 inch color LCD human machine interface
Ø Up to 4 levels of security log in through the remote Web base interface, access to information of the entire power system and environment parameters of each module
Ø Support remote operation and maintenance.
"We will be featuring SMU and more of our product for this upcoming event in Shanghai for the IDC Expo, WXTX EXPO in Beijing; and MWC in Barcelona. Keep posted and hope to see you there!"