High Capacity DC Power Systems up to 6000A
Introduction
With the success of LionRock energy cabinets telecom power system of 200A, 400A and 600A, 3Tech continues to improve the Telecom DC power systems product line. In order to meet the high capacity telecom power system in central equipment room with multiple high capacity racks, 3Tech developed two models of LionRock modular High Capacity DC power Systems rated at 2000A and 3000A respectively.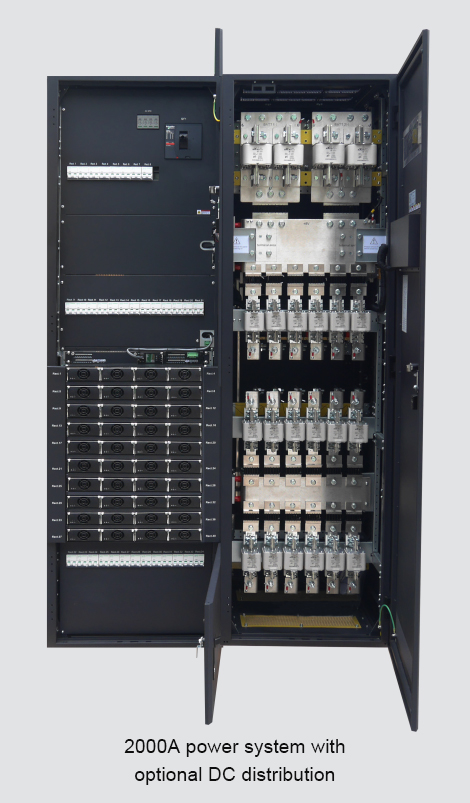 The EC1030R20 is each rated 2000A and can be combined in parallel to achieve 4000A. Each system uses up to 100 units of our most popular 3kW (50A) rectifier modules.
Similarly, the EC1030R30 is each rated 3000A. Other than the standard 3kW rectifier module, up to 60 units of 6kW (100A) rectifier modules can also be used for expansion up to 6000A.
By various combinations, the two systems cover a high capacity range from 2000A to 6000A to meet different application requirements.
Features
Efficient and modular design

Compact design with high power density

Latest digital technology and reliable performance

Flexible capacity expandability

Excellent battery health management

Easy front access for maintenance

Accept wide range of AC input voltage

Excellent EMC

Optional AC incoming and distribution

Optional and customized DC output and distribution
Scenarios
Core equipment room

Large aggregation site

Data center