Hybrid Renewable Energy System
About the Project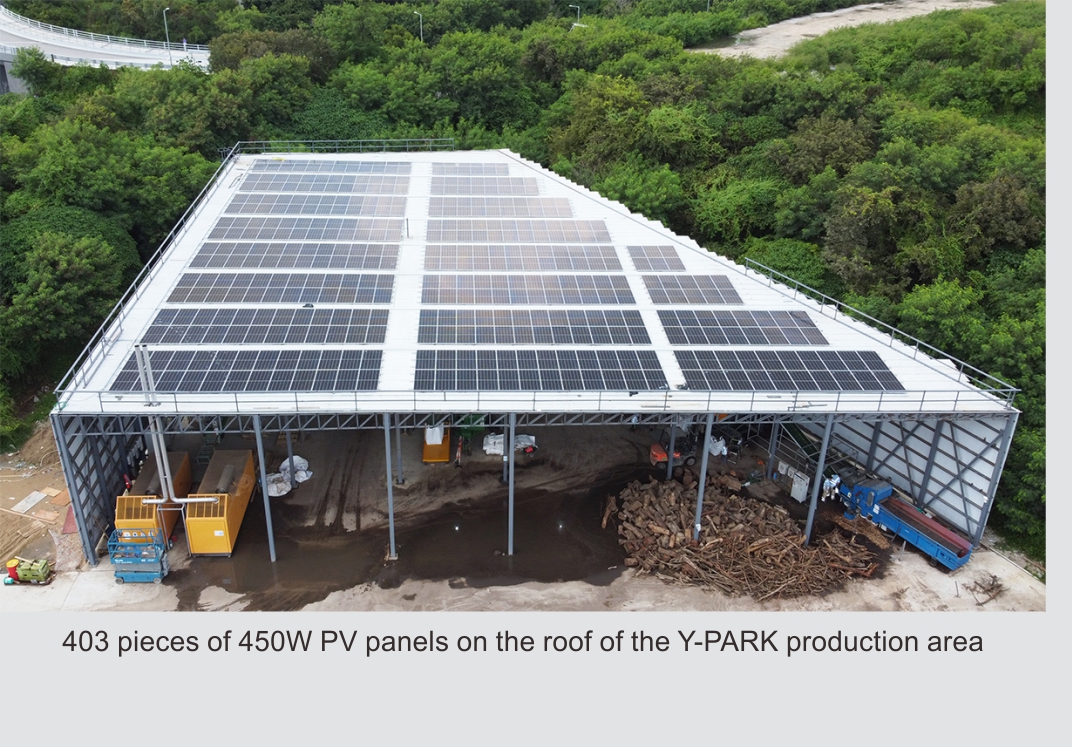 Super Typhoon Mangkhut stormed Hong Kong in September 2018, uprooted more than 60,000 trees and caused havoc to the city. The Environmental Protection Department (EPD) of HKSAR Government established Y‧PARK, a yard waste recycling facility to turn the fallen trees and other general yard waste into useful products in order to increase the recycling scale and diversity in Hong Kong. The site is located at Tsang Tsui which is a temporary one for 3 to 5 years before a long-term recycling facility is ready. 3Tech proudly announces our participation in providing two different innovative and unique hybrid energy systems for the site where permanent power is not available.
The Systems

The site includes two areas. The production area processes the received yardwaste and turn them into different wooden products that will be supplied to different industry. The power demand is high and can be upto 620kW. On site power generation is mainly provided by two LionRock LRYZ720 (655kVA/524kW prime rated) enclosed generator sets meeting Euro IIIa emission requirement operating in parallel for optimum operation. In addition, 403 highly efficient 450W solar panels (181.35kW) are installed on the roof of the production site to supplement the energy requirement and reduce the greenhouse gas near 140 tons per year.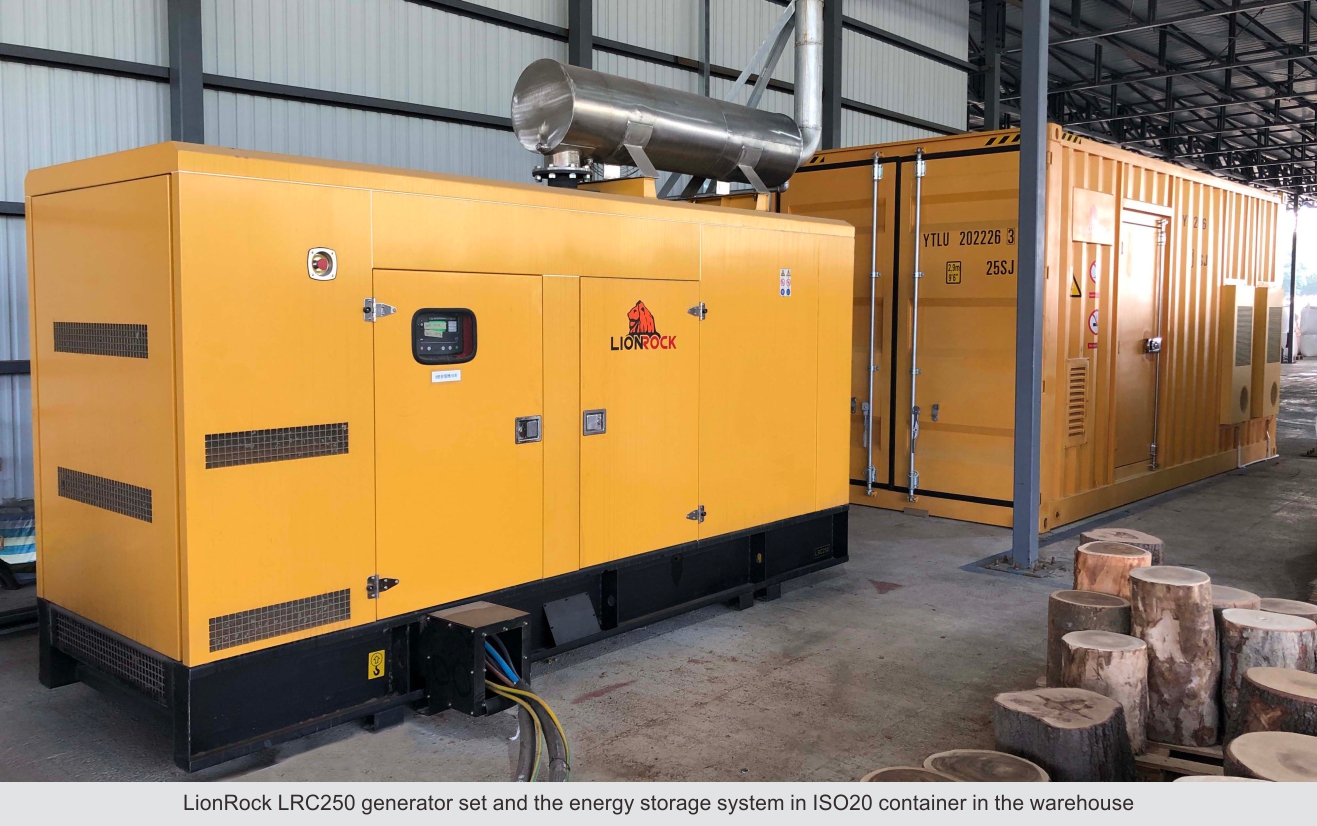 The second site involves mainly the warehouse area which includes final product treatement and packaging machinery with maximum power demand near 200kW. Unlike the production area, this site is much larger and is able to fully utilize the roof area for PV panels. Solar power generated by 360 pieces of 450W PV panels to a total of 162kW will be able to provide sufficient energy to run the plant on a sunny day. The Power Conversion system is rated 250kW to meet the power demand. Lithium Iron battery of 185kWh will store the energy and buffer the power demand variation on a day.

In addition, a LionRock LRC250 (200kW) generator set in enclosure meeting Euro IIIA emission and QPME (Quality Plant Machinery Equipment) noise level will provide backup power when there is not sufficient solar power. This system will reduce the Greenhouse gas emission by near 150tons per year.
Project Timing
All generator sets were delivered to site in Feb 2021 to allow production to start within 4 months from contract award. Renewable energy plan was approved in April. All the solar system, batteries and Power conversion system are already on site and being installed. Commissioning is expected soon.