Digital Energy Products displayed in MWC
MWC Barcelona is just around the corner, 3Tech is excited and cannot wait to meet people and make networking connections with entrepreneur from the industry. 3Tech is presenting a series of power system products to serve various digital products including:

Outdoor DC power system and Indoor high capacity DC system with DC distribution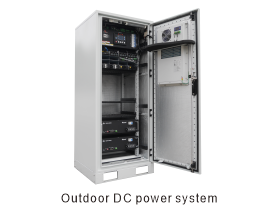 3Tech offers DC power solutions for various digital and telecom equipment that enable simple deployment, high system efficiency, versatility and energy saving. The system integrates 3Tech's own OwlEye smart monitoring system to provide a safe and reliable operating environment for main equipment.
Both indoor and outdoor power system with purpose design cabinet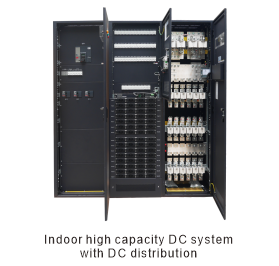 are designed to serve the digital telecom industry including private network and internal network communication, data acquisition and management systems for infrastructure and mining sites. All systems are designed to incorporate various energy sources such as energy storage, renewable solar, backup generators as well as grid power. Large capacity indoor system is designed for core equipment room, large aggregation sites and data centres. Outdoor systems are weatherproof design with various environmental control options.
DC Genset
LionRock DC Generator has always been 3Tech important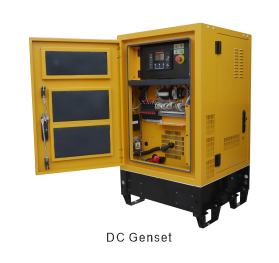 development. Capacity ranges from 5 to 30kW to suit various commercial, industrial, telecom applications. With the highly efficient proprietary PMG multi-phase generator and 1000hrs maintenance free kit, both service and operating costs are substantially reduced compared with traditional AC diesel generators.
Natural gas fuel option is also available. Optional weatherproof acoustic enclosure of super silent design achieved noise level as low as 45dBa at 7m.
OwlEye Remote monitoring and security system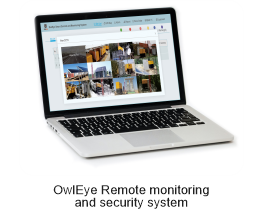 Developed in house, OwlEye is the latest smart remote monitoring system designed to monitor all equipment in remote sites. The system also provides data analysis, security control with CCTV and access control with digital smart locks as well as comprehensive reports, alarm and service management system.
Pole mounted DC Blade power and battery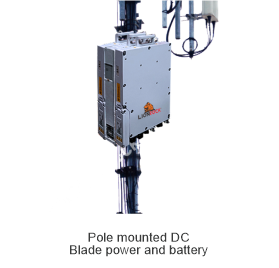 Designed specifically for outdoor small capacity digital and telecom pole type antennae and transceivers, LionRock Blade power system consists of DC power supply module and battery modules. Both are encapsulated in fully weatherproof metallic casing for natural cooling without moving parts.
Other than traditional 48VDC output, multiple DC voltage capacity output for applications like safe city is are also available.
Renewable Hybrid Energy solution
LionRock hybrid energy system successfully integrated integrates the various energy sources including renewable energy sources; it helps reduce carbon footprint and improve the autonomy of remote stations. Among various renewable energy, solar PV panels is the most popular.